Alien Cradle
is an exhibition of illustrations and art objects by Xuan Liu and Shuoran Zhou on view April 4 - 9, 2023. Presented by Chinatown Soup.

Alien Cradle explores origination, identity, and longing through shifting landscapes of cultural perspective.

Xuan's illustrations chronicle a forgotten astronaut traveling through the cosmos as a metaphor for the artist's personal experience in a foreign country. Floating in the liminal space of unfamiliar geographic and psychic terrain is a pervasive 21st-century phenomenon that precipitates dislocation and loneliness for many. Viewers are invited to consider how isolating circumstances can augment individual agency and complicate the familiar concept of home.

Poster designed by Xuan Liu.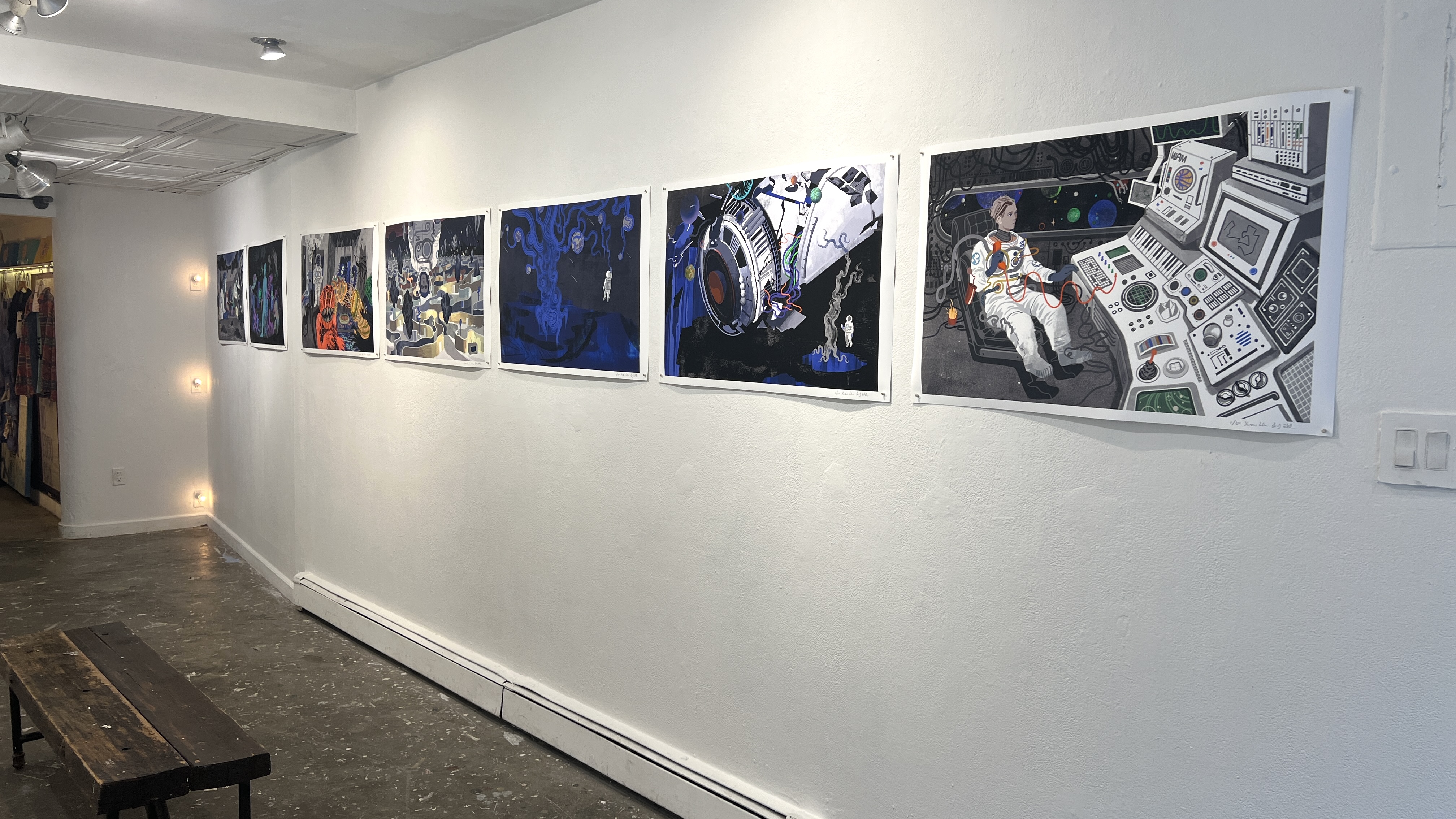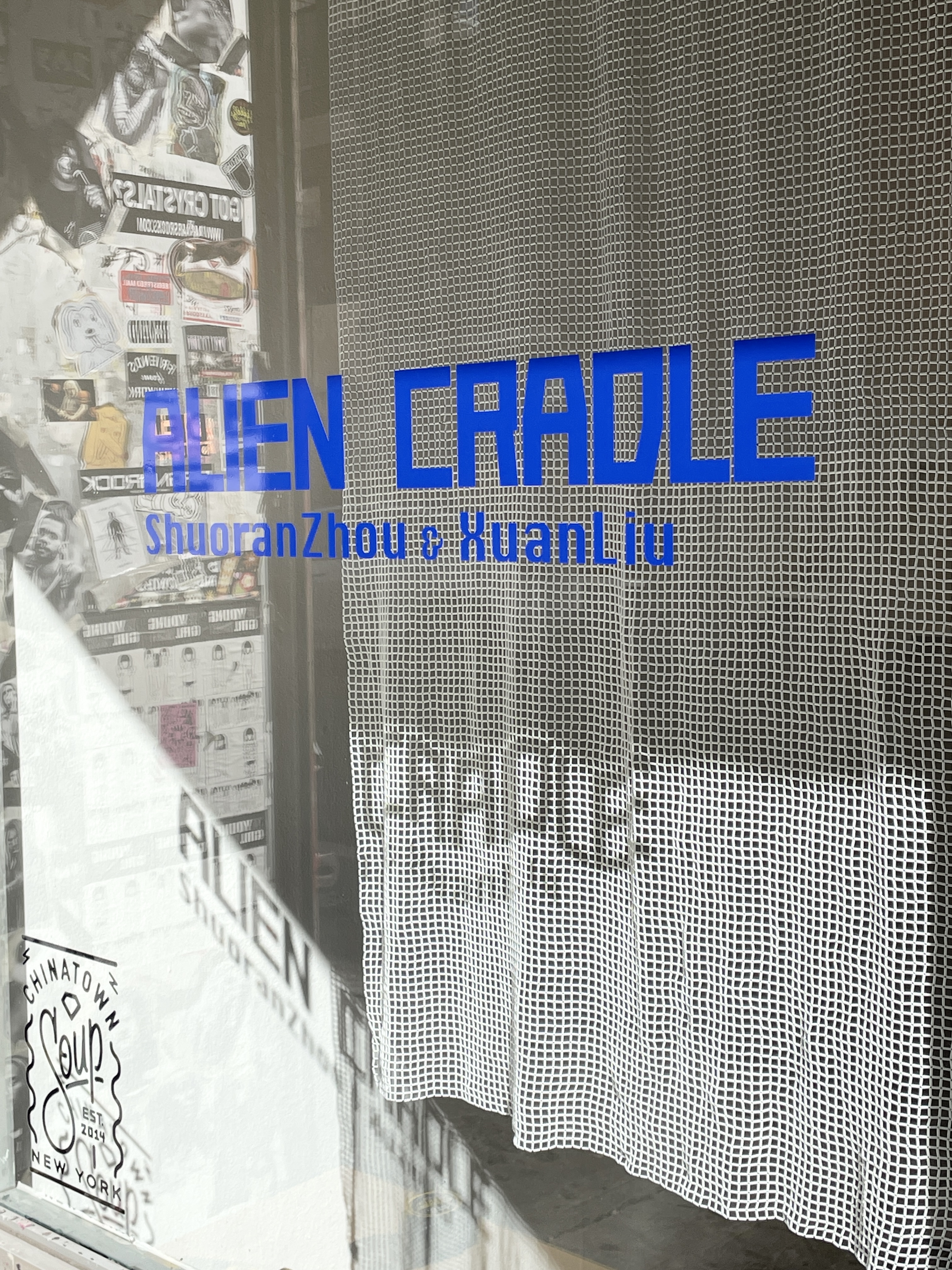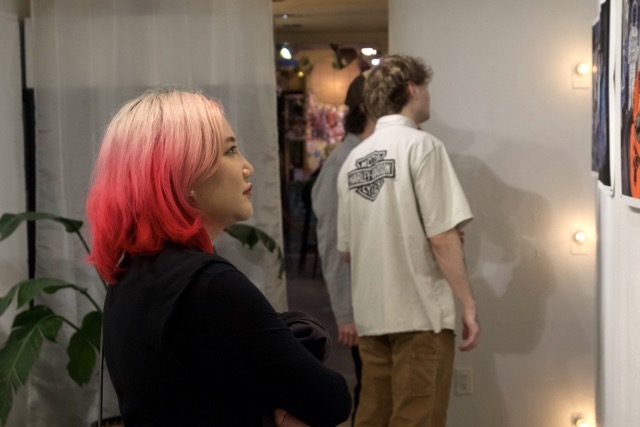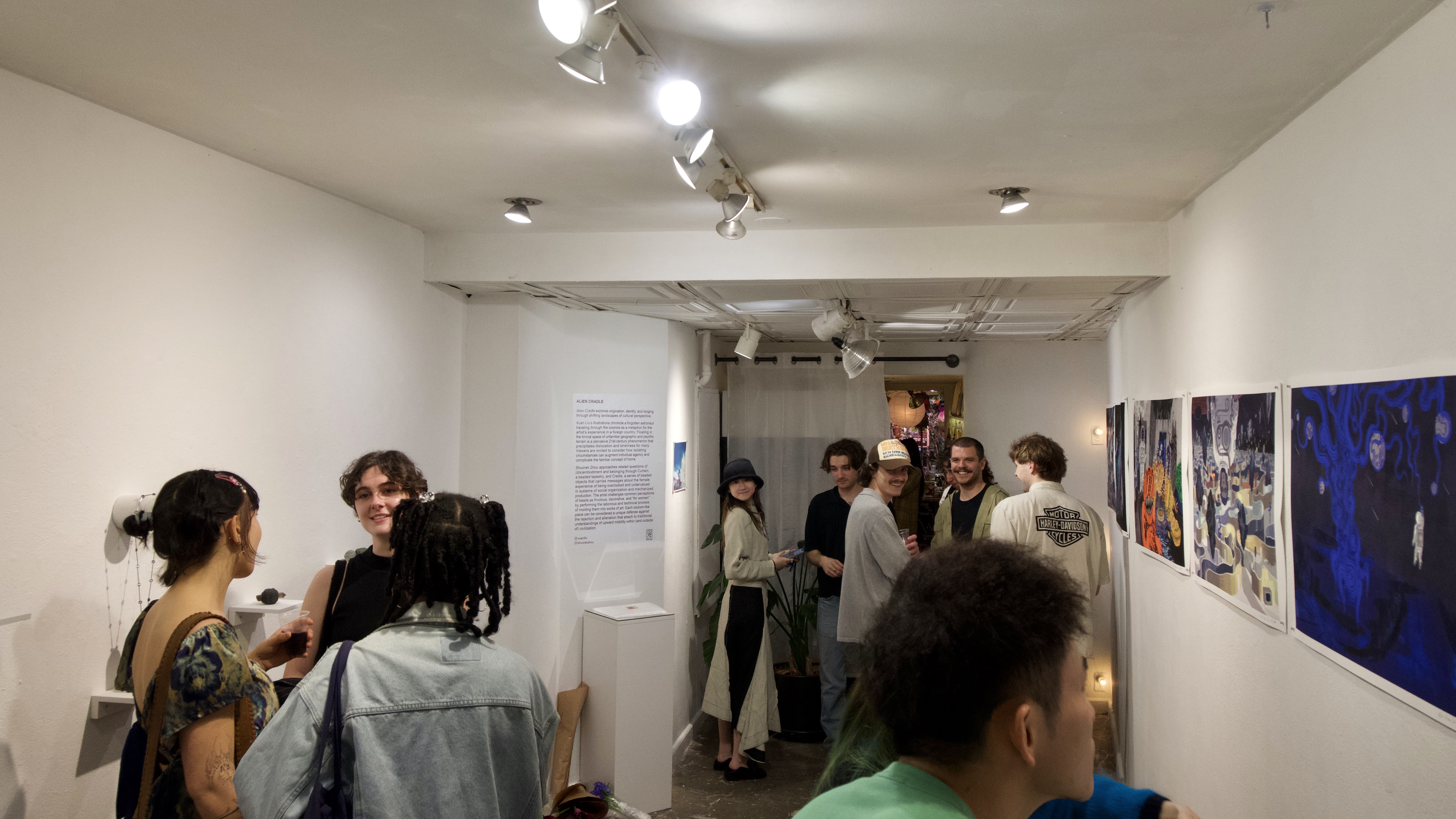 ︎Back